The Parkes Observatory
40th Anniversary Celebrations
1-4 November 2001.

"... the search for truth is one of the noblest aims of mankind and there is nothing which adds to the glory of the human race or lends it such dignity as the urge to bring the vast complexity of the Universe within range of human understanding."

E.G. "Taffy" Bowen
Chief of the CSIRO Radiophysics Laboratory
Inauguration of the Parkes Telescope
Tuesday, 31 October 1961.



The Symposium. 1 November 2001.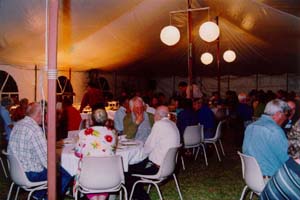 Click here to view the symposium events



The Open Days. 3-4 November 2001.

Click here to view the open days events
---

Back to the Social Pages

Enquiries John.Sarkissian @ csiro.au John Sarkissian